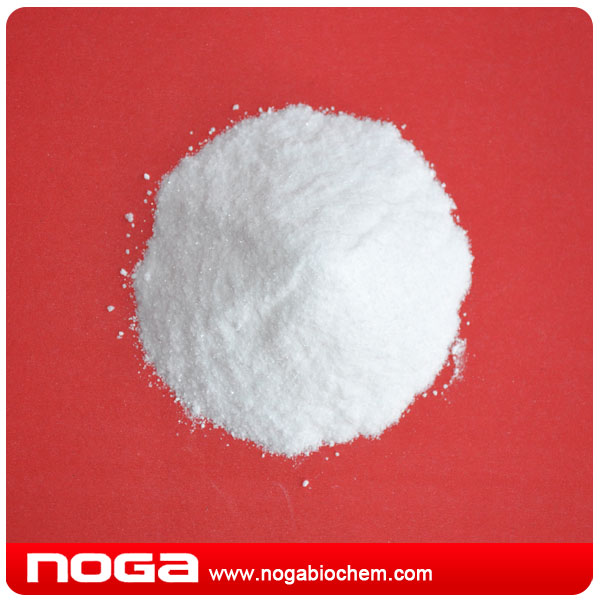 Sucralose
Other name:Splenda
Quality standard:E-955/ USP36 / FCC8
CAS NO.:56038-3-2
HS CODE:29329990
M.F.:C12H19Cl3O8
Specification:Sweetness: 600-650times than sugar.
Appearance:White Crystalline Powder
Description
Sucralose is a white crystalline powder, non-caloric, high intensity sweetener made from sugar, 600 -650 times sweeter than cane sugar.Sucralose has been approved for using in foods and beverages by FAO/WHO in more than 40 countries including Canada, Australia and China.
Specifications:
Items
Specifcation
Identification A(IR)
Infrared spectra of standard and sample should meet each other
Identification B
(Retention time of HPLC)
The retention time of the principal peak of the sample solution correspond to
that of the standard solution,as obtained in the Assay.
Identification C(By TLC)
The Rf value of the major spot in the thin layer chromatogram of the Product Preparation
is the same as that of the Standard Preparation obtained in the test for Related Substances.
Appearance
White crystalline powder
Assay,%
98.0~102.0
Specific Rotation,º
+84.0~+87.5
Moisture,%
≤2.0
PH (10% aqucous solution)
5.0-7.0
Ignited Residue,%
≤0.7
Methanol,%
≤0.1
Heavy Metals(as lead),mg/kg
≤10
Arsenic(As),mg/kg
≤3
Lead,mg/kg
≤1
Hydrolysis Products,%
≤0.1
Related Substances,%
≤0.5
Total Aerobic count,cfu/g
≤250
Yeasts & moulds,cfu/g
≤50
Coliform,cfu/g
Negative
E.coli
Negative
S.aureus
Negative
Salmonella
Negative
Storage condition
Store in well closed container and in dry and cool place
Conclusion
The quality in conformity with the E-955/USP 36 / FCC 8
Usage:Sucralose powder can be found in more than 4,500 food and beverage products. It is used because it is a no-calorie food sweetener, does not promote dental cavities,and is safe for consumption by diabetics.Sucralose is used as a replacement for, or in combination with, other artificial or natural Sweeteners such as Aspartame, acesulfame potassium or high-fructose corn syrup.
Packing:1kg / 10kg / 20kg / 25kg per drum,
Shelf life:2years
Storage:Store in a cool, dry, ventilated environment.
Advantage on this item:ISO 22000 factory, good price
Packing photos: