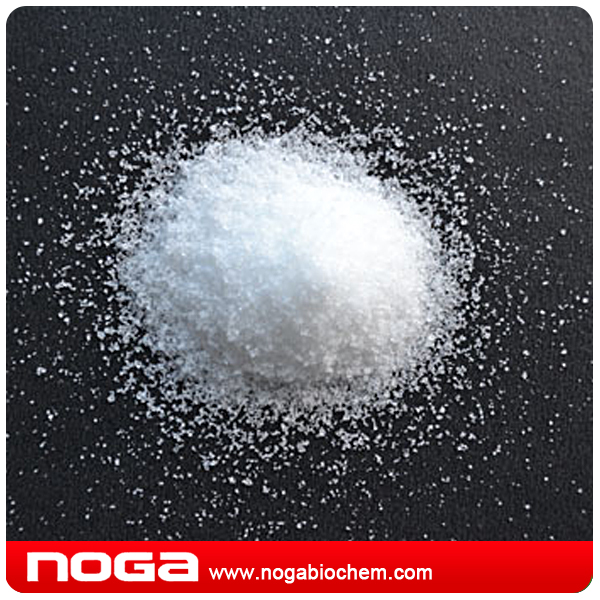 Maltitol Powder
Other name:Maltitol
Quality standard:USP/FCCIV
CAS NO.:585-88-6
HS CODE:3824909990
M.F.:C12H24O11
Specification:Granular and Powder
Appearance:White Crystalline Powder or Granular
Description
Maltitol is a kind of sugar alcohol made from starch through hydrolysis , hydrogenation . It is a kind of colorless , transparent and viscous liquid. It can be easily dissolved in water. It has a moderate sweet taste and the sweet intensity is lower than sucrose. Its characteristics includes heat-resistance, acid-resistance ,water based and anti-ferment . The blood sugar can't increase in human body after having it . It is a new functional sweetener.
Specifications:
| | |
| --- | --- |
| Items | Specification |
| Appearance | White crystals or crystalline powder |
| Taste | Sweet,No odor |
| Assay | ≥ 99% |
| Loss on drying | ≤0.3% |
| Starch Test | Nagative |
| Reducing sugars as glucose % | ≤0.1 |
| Specific optical rotation | +105.5~+108.5° |
| Melting point | 148-151℃ |
| Residue on ignition | ≤0.1% |
| PH (10% ds) | 5.0~7.0 |
| Sulfate mg/kg | ≤100 ppm |
| Chloride mg/kg | ≤50 ppm |
| Heavy metals as Pb mg/kg | ≤5 ppm |
| Sulfur Dioxide ppm | ≤ 40 ppm |
| Lead | ≤0.5 ppm |
| Nickel | ≤30 ppm |
| Arsenic | Not detected |
| Aerobic plate count | ≤100 CFU/g |
| Moulds | ≤10 CFU/g |
| Yeasts | ≤10 CFU/g |
| Escherichia coli | Absent |
| Salmonella | Absemt |
| Particlle size | 95% minimum passes through No 10mesh screen(2000Mic) |
Usage:Maltitol hardly decomposes in human body.Therefor ,it can be used as foodstuff for patients suffering from diabetes and adiposis.As maltitol is good in mouth feeling ,moisture protection and non-crystalline ,it can be used in production of various candies ,including fermentative cotton candy,hard candy ,transparent jelly drops etc.
Packing:25kg per kraft bag, 1x20fcl=20mt without pallets or 18Mt with pallets
Shelf life:2years
Storage:Store in a cool, dry, ventilated environment.
Advantage on this item:price is very good, very famous producer.
Packing photos: