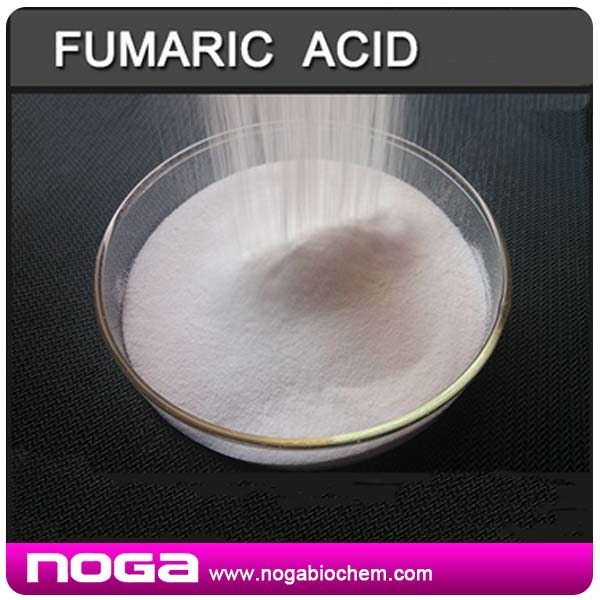 Fumaric Acid
Other name:Trans-Butenedioic acid
Quality standard:FCC V
CAS NO.:110-17-8
HS CODE:29171900
M.F.:C4H4O4
Specification:HWS/CWS
Appearance:White or off-white fine powder
Description
trans-butenedioic acid has bacteriostatic and antiseptic function. It can be used as acidulant, acidity regulator, acidifier. White odorless powder or, with speical sourness that is as strong as 1.5 times of citric acid. It is soluble in ethanol (5.76g/100g,30°c), slightly soluble in water (0.63g/100ml,25°c) and in ether, and very slightly soluble in chloroform. It has no hygroscopicity, and will sublime at 200°c. Boiling point: 290°c (decompose). It will turn to maleic anhydride at 230°c, and will generate DL-malic acid if boiled with water.
Specifications:
CWS: cold water solution.
HWS: hot watier solution.

Usage:Used as regulator of acidity, acidulant, antisepsis and bacteriostasis.
Packing:25kg per kraft bag, 1x20fcl=22mt or 18mt with pallets.
Shelf life:2years
Storage:Store in a cool, dry, ventilated environment.
Advantage on this item:Best price in China.
Packing photos: