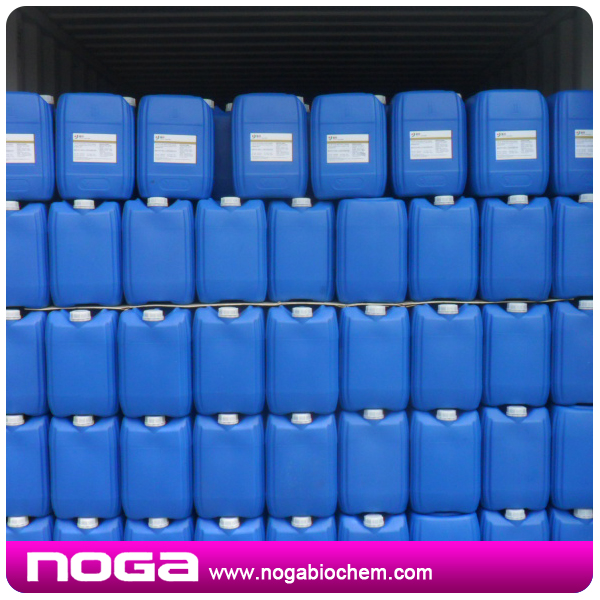 Lactic Acid
Other name:2-hydroxypropanoic acid
Quality standard:FCCV/E270
CAS NO.:50-21-5
HS CODE:29181100
M.F.:C3H6O3
Specification:80%, 85%, 88%
Appearance:Light yellow to colorless liquid
Description
Lactic Acid standard is produced from natural corn starch by advanced bio-fermentation and refining technology. The lactic acid is a yellowish to colorless liquid, having a mild acid odor and taste.
Style: yellow color(150Apha), colorless(50Apha), Heat stabile.
Specifications:

| | |
| --- | --- |
| Assay | Min. 80%wt |
| Stereochemical purity L(+) | Min.97% |
| Density(@20 °C ) | 1.18 g/ml -1.19 g/ml |
| Colour (fresh solution) | Max. 70 Hazen |
| Heavy metals (as Pb) | Max. 10 ppm |
| Iron | Max.10 ppm |
| Calcium | Max. 10 ppm |
| Chloride | Max. 10 ppm |
| Sulphate | Max. 10 ppm |
| Sulphated ash | Max. 0.1% |
| Cyanide | Max. 5 ppm |
| Lead | Max. 0.5 ppm |
| Arsenic | Max. 1 ppm |
| Mercury | Max. 1 ppm |
| Reducing substances(sugars) | passes FCC test |
| citric, oxalic, tartaric, phosphoric, acids | passes FCC test |
Usage:Lactic Acid standard can be used as acidulant, flavoring agent and pH regulator in beverages, meat, sourdough, salads and dressings, confectionery and pickled vegetables.
Packing:25kg drum or 250kg HDPE drum. 1x20fcl=20mt based on 250kg HDPE drum and 24mt based on 25kg drum.
Shelf life:2years
Storage:Store in a cool, dry, ventilated environment.
Advantage on this item:big capacity, first class factory, quality good, price very competitive.
Packing photos: