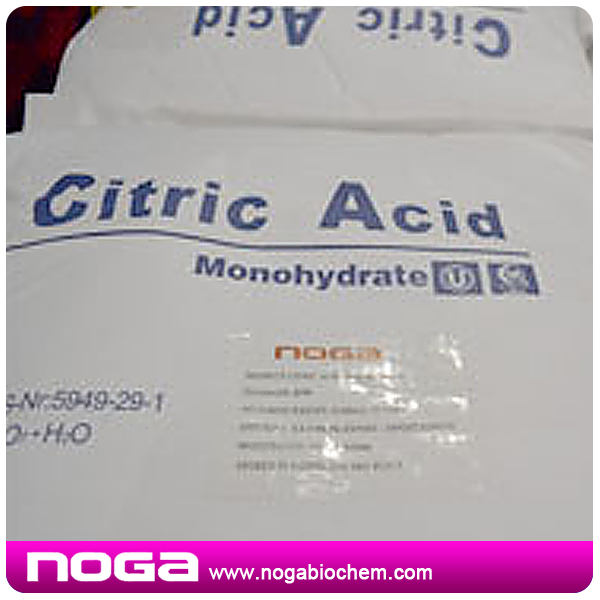 Citric Acid Monohydrate
Other name:2-hydroxy-1,2,3-propanetricarboxylic acid
Quality standard:BP98/E330
CAS NO.:5949-29-1
HS CODE:29181400
M.F.:C6H8O7(H2O)
Specification:8-16mesh, 8-40 mesh;8-80 mesh
Appearance:White crystalline powder
Description
Critric acid is made from starch by advanced biological technology,It is a white crystalline powder.It can exist either in anhydrous(water-free)from or monohydrate.The anhydrous from crystallizes from hot water,whereas the monohydrate forms when citric acid is crystallized form cold water.When heated above 175'C, it decomposes through the loss of carbon dioxide and water.
Specifications:

Items
Specification
Description

Colorless or white crystalline powder

Solubility

Pass the test

Identification

Pass the test

Light Transmittance

/

Clarity & color of solution

Pass the test

Assay

99.5-100.5%

Water

7.5-9.5%

Sulphated ash

≤0.1%

Sulphate

≤150ppm

Oxalate

≤360ppm

Calcium
/
Clarity Ethanol of Solution
Conforms
Chlorides
≤30ppm
Sulphates
≤30ppm

Oxalate

≤360ppm

Calcium

/

Heavy metals

≤10ppm
Iron
/

Chloride

/

Readily carbonisable

substances

Not exceeding the standard

Bacterial endotoxins

≤0.5IU/mg

Aluminium

≤0.2ppm

As

/

Mercury

/

Lead

/

Tridodecylamine

/

Polycyclic Aromatic

Hydrocarbons

/
Usage:Citric acid is mainly used as an acidulant, flavorant and preservative in foods and beverages. It is also used as an antioxidant, plasticizer and detergent, builder.
Packing:25kg per paper-plastic or kraft bag, 1x20fcl=25mt or 22mt with 20pallets.
Shelf life:3years
Storage:Store in a cool, dry, ventilated environment.
Advantage on this item:produced by world class factory that is located in our city, price is good.
Packing photos: