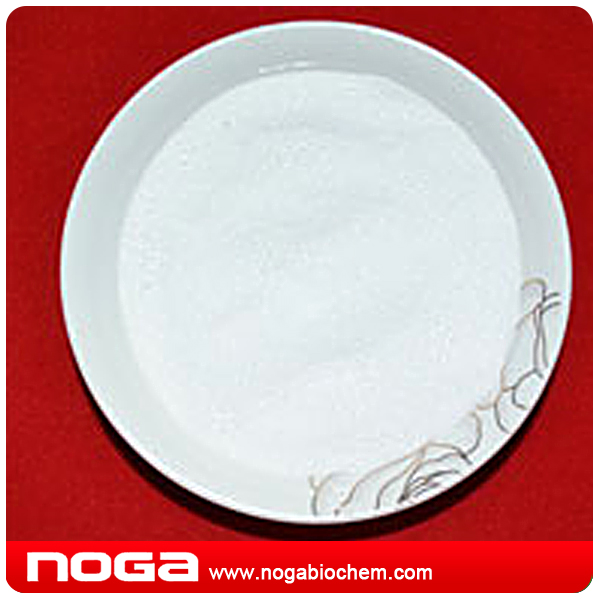 Maltodextrin
Other name:White Malto
Quality standard:GBT20884-2007
CAS NO.:9050-36-6
HS CODE:1702900090
M.F.:(C6H12O6)n
Specification:DE10-12, 10-15, 15-20, 18-20, 20-25, 25-30
Appearance:White Powder
Description
Maltodextrine is made from refined cornstarch enzymatically by advanced processing technology.Well fluidity, no particular smell; Well solubility with proper mucosity; Low hydroscopicity,less agglomeration, Good carrier for sweeteners,aromatizer,stuffing; Emulsification and consistency ;improving the shape and structure of food; Easy absorption suitable as food stuffing for the invalid as well as the olders and infants.
Specifications:
| | |
| --- | --- |
| Items | Specification |
| Appearance | White powder and no fixed shape |
| Smell | special smell of maltodextrin,no exceptional smell |
| Taste | Sweetless or slightly sweeteness no other taste |
| Terms | Quality Standard |
| DE value % | 15-20 |
| Starch Test | Nagative |
| Moisture %(m/m) | ≤6.0 |
| Solubility %(m/m) | ≥98 |
| PH | 4.0-6.5 |
| Ash % (m/m) | <0.6 |
| Iodine experiment | Not changing blue |
| As mg/kg | &le;1.0 |
| Pb mg/kg | &le;0.5 |
| Cu mg/kg | &le;0.5 |
| Sulfur Dioxide ppm | &le; 40 |
| Total Plate count CFU/g | &le;3000 |
| Coli Group MPN/100g | &le;30 |
| Pathogenic Bacterium | Not detected |
Usage:Maltodextrin Improving the tase,tenacity and the structure of foods;Preventing recrystallization and extending shelf life.The beverages are scientifically prepared with maltodextrin,which add flavor,soluble,consistent and delicious,and reduce sweet taste and cost. There are more advantages of these kinds of beverages than that of the traditional drinks and foods such as ice-cream,fast tea and coffee etc.
Packing:25kg per kraft bag, 1x20fcl=16.5mt (DE10-15), 17mt (DE15-30). or 14mt with 20pallets.
Shelf life:2years
Storage:Store in a cool, dry, ventilated environment.
Advantage on this item:price is very good, very famous producer.
Packing photos: